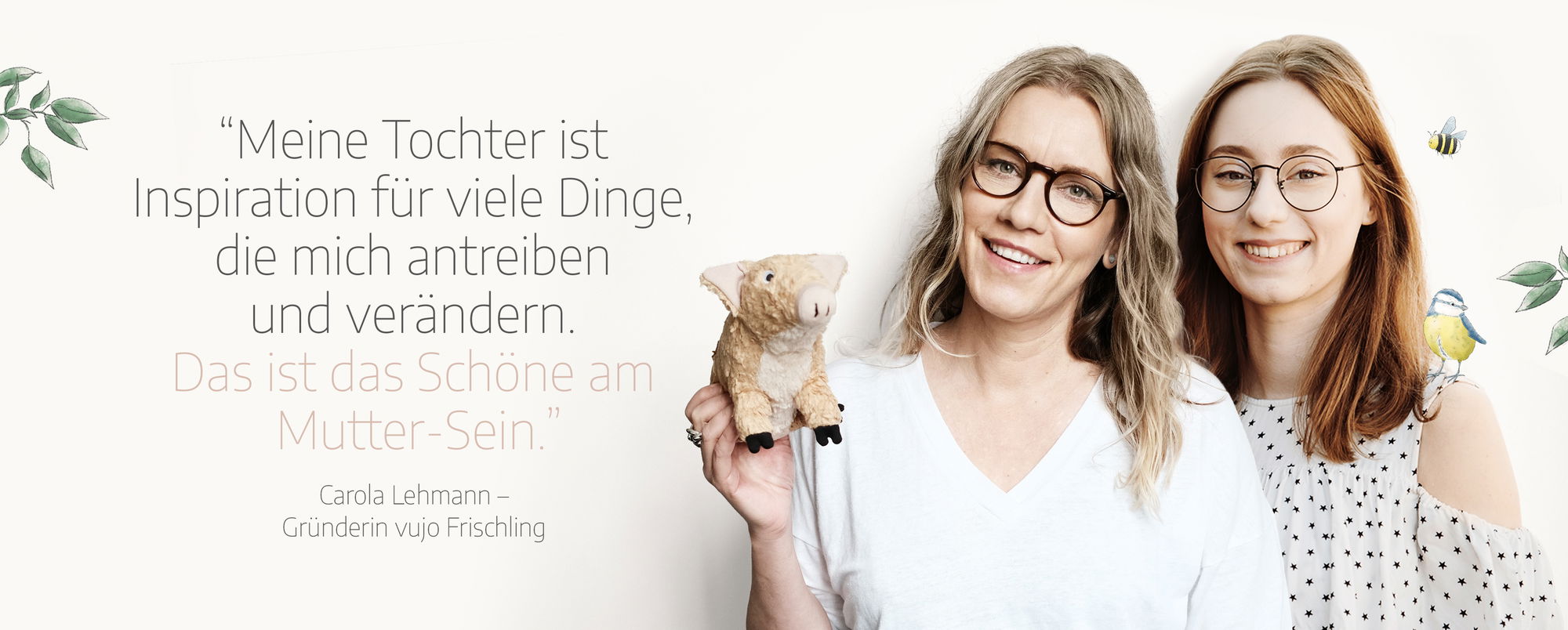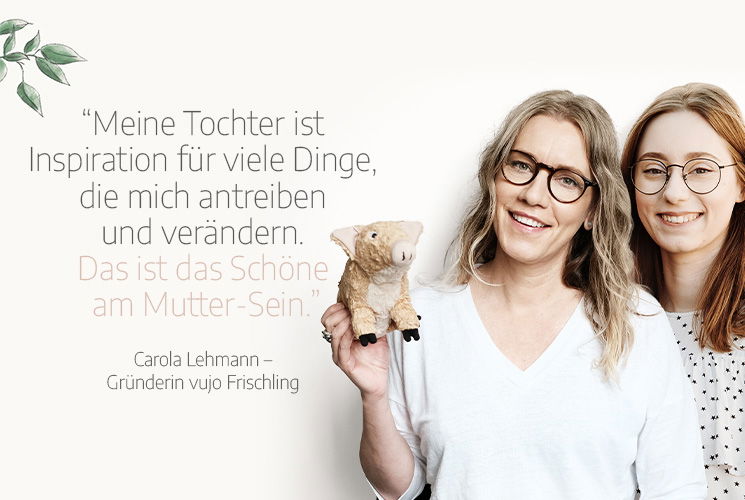 Baby care without compromise - developed for pure closeness between parents and child
Carola Lehmann, our founder, is a mother with heart and soul. Still is - even though her daughter is grown up in the meantime. The desire for the perfect baby care has never left her. And this has been the case ever since she embarked on the difficult quest to find a natural care range for her little daughter over 20 years ago. Natural cosmetics for babies were rare and at that time it was not really easy to find out what was contained in the products. In addition, there was the inherent smell of the natural cosmetic products, which she found annoying.

The love and the need for undisturbed and pure closeness to your own baby was the impetus for Carola to develop a baby care that convinces without compromise in all points. A care series whose natural ingredients you can rely on without hesitation. And one without irritating perfumes or fragrances, so that the baby's natural scent is preserved. For moments of genuine closeness and an intensive parent-child bond.

Today, 20 years later, Carola has realized her dream. In close collaboration with dermatologists, she developed a fragrance-free and fragrance-free natural cosmetic care range especially for sensitive baby skin. And because it is important to her to give parents the security and good feeling that she herself was looking for, she has the vujo Frischling products certified and tested by independent dermatological institutes. And, of course, manufactured in Germany.

vujo Frischling is an absolute affair of the heart for Carola and the entire vujo Frischling team - something that not only shows in the lovingly designed world around Frischling Paul and his friends. The result is a high-quality product family - with everything that sensitive baby skin needs. The cleaning and care products are complemented by a selection of lovingly designed organic textiles - as if made for moments of pure closeness and to make others (or oneself) happy. Naturally. Out of love.