To smile, to be happy and to love - the world around Paul and his friends
Just as your little Frischling is discovering the world step by step, our Paul is also experiencing many exciting adventures together with his friends from the forest! Just like babies, each of the little characters has its own peculiarities. But they have one thing in common: they make us smile and you just have to love them!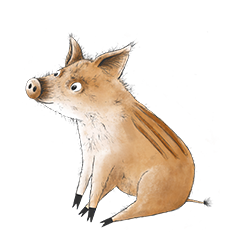 Paul is the center of attention on all our vujo Frischling products. He is a real Frischling: awake, curious - then again timid and cautious. A sweet, understanding and helpful nature and absolutely no daredevil, like Finn, his best friend.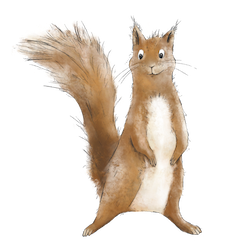 Paul's best friend, the squirrel Finn, is a born leader. Lively, smart and perky as he is, he only has nonsense on his mind. Finn is always up to something and likes to instigate his friends to new pranks. From time to time, however, he also seeks advice from Emma the rabbit.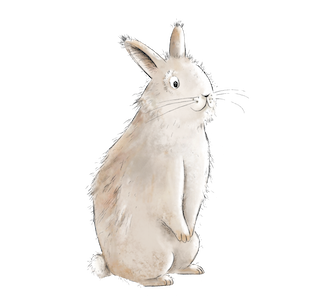 Rabbit Emma is nimble, clever and often talks faster than she thinks. In case of danger she likes to consult with Finn. Sometimes she is a bit sensitive, then she retreats into her den. But this usually does not last long, because Emma is not vindictive.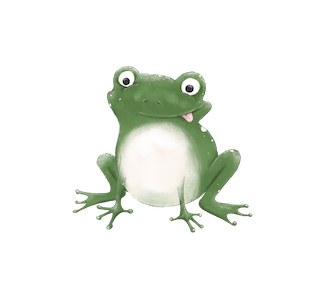 Frog Max is rather slow and deliberate, does not always understand everything directly and is sometimes a bit pessimistic. He is a real friend you can rely on. He loves water and likes to splash around extensively. His best buddy is Ben.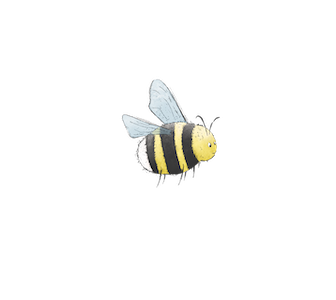 There he is already humming: Bumblebee Ben, a witty, funny and friendly fellow who loves to have fun. He likes to give his friends advice - and sometimes stands in for his best friend Max when he is too slow again... Ben also has a good relationship with Marie the tit.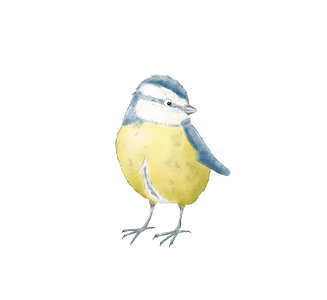 The pretty tit Marie, Ben's best friend: petite, vain - a little princess who often likes to sing. She is chatty and knows a lot about humans. She is the best source of news and knows all the rumors in the forest first.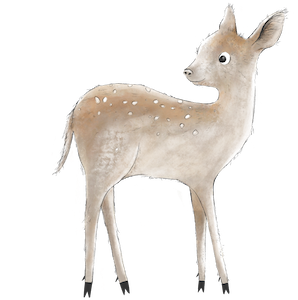 Deer Mia is a rather reserved, timid and shy forest creature, but very alert to danger. When she thaws out, she is warm, good at listening, and often has great ideas. If she has to, she sometimes teams up with her best friend Emma against the boys.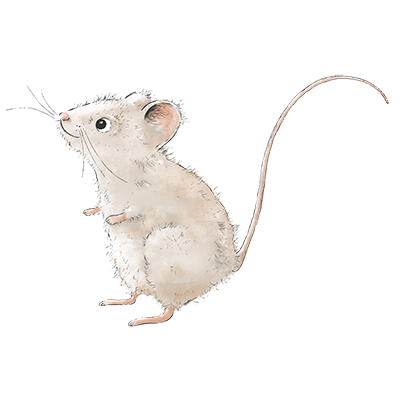 The little, cheeky mouse Ida is always in the thick of things. Lively, busy, industrious and always cheerful, she loves to play pranks. Sometimes she even steals food from people. But if something doesn't work out... Luckily Mia and Emma are there to comfort and build up their little friend again.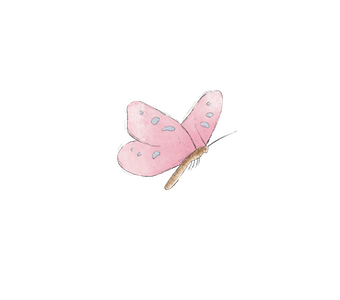 Butterfly Lina floats and flutters above things: She is omniscient, smart, helpful and always there when needed. She is level-headed and feels responsible for her friends. She never leaves Paul's side and takes special care of him.